As digital currencies continue to rise in global interest, Latin America and the Caribbean (LAC) have emerged as leaders in adopting Central Bank Digital Currencies (CBDCs).
A new report outlines the state of CBDC adoption across the region. It sheds light on the growing enthusiasm toward digital finance in these economies.
Latin America Is at the Forefront of CBDC Adoption
Latin America has been steadily advancing towards CBDCs. A recent report by the International Monetary Fund (IMF) reveals that the majority of central banks within the region are in the process of evaluating CBDCs.
Most of the research and development is in the preliminary stages. Yet, a few nations have made significant strides towards the launch of a CBDC.
"Only two (Costa Rica and Panama) out of seventeen respondents claimed not to be working on a CBDC. Half of the respondents were considering both a retail and a wholesale CBDC, forty percent are focusing only on a retail CBDC, while only two were looking only at a wholesale CBDC," reads the IMF report.
Read more: Full List of Countries Exploring CBDCs
Of significant note, the Bahamas was a pioneer, launching the world's first CBDC, the Sand Dollar, in 2020, providing a working model for others in the region.
The Bahamas has clarified that the Sand Dollar is solely for local usage. International transactions still occur via traditional Bahamian dollars through commercial banks, not the CBDC.
While tourists can possess and use Sand Dollars during their stay in the Bahamas, they are not permitted to conduct payments or transfers with them outside the country.
Brazil, Argentina, Colombia, and Ecuador Lead the Pack
Countries like Brazil, Argentina, Colombia, and Ecuador rank among the top 20 in global crypto adoption.
Brazil, a key player in the CBDC race, has its digital Real project at an advanced proof-of-concept stage. As of 2023, the central bank of Brazil intends to start a public pilot program for the digital Real and targets a full-scale launch in 2024.
An encouraging statistic reveals that nearly 80% of the Brazilian population already uses their existing instant payment system, Pix, showing a considerable inclination towards digital finance.
"By the end of 2021, transactions in Pix surpassed both credit and debit card transactions thanks to a network that includes close to 800 private PSPs, including traditional banks and fintech companies. The Pix also served almost two thirds of the adult population and close to 60 percent of the firms interacting with the national financial system," reads the IMF report.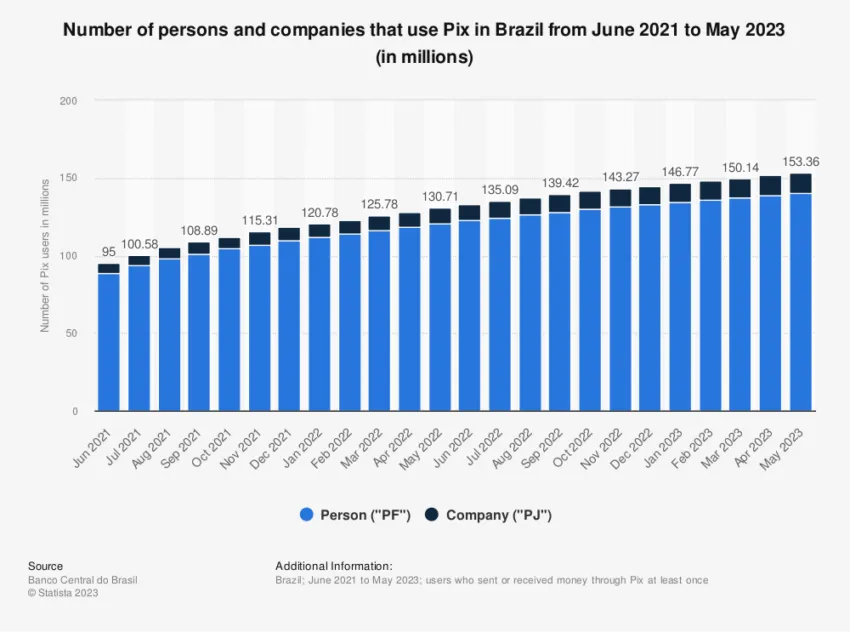 On the other hand, the digital Peso is scheduled for completion in Mexico in 2025. The Central Bank of Mexico sees the digital Peso as a significant step towards financial inclusion, especially for the unbanked population.
Colombia has also set its sight on a CBDC. It announced in August 2022 that a digital currency was essential to the administration's monetary policy and tax reform plans.
In partnership with Ripple, the CBDC initiative is part of a broader strategy to combat tax evasion in the country.
"By harnessing the power of the Ripple CBDC Platform based upon the XRPL, this project will pave the way for transformative advancements in the utilization of blockchain technology within the public sector," said James Wallis, VP of Colombia's Central Bank Engagements and CBDCs.
Read more: IMF Encourages Central Banks Worldwide to Adopt CBDCs
Likewise, the Bank of Jamaica completed a successful trial of its retail CBDC, the JAM-DEX, in December 2021. This success paved the way for the phased rollout of JAM-DEX in 2022, bolstering CBDC growth in the region.
"Legislators in Jamaica have all unanimously moved a digital dollar forward in Jamaica. You can use this to settle any debt in Jamaica. It is the medium of exchange. It is the medium of account," said Jonathan Dharmapalan, CEO of eCurrency.
Lack of Regulatory Framework Among Biggest Challenges
Several other countries in the region are also showing significant interest in CBDCs. Guatemala and Honduras's potential CBDC, and Peru's newly announced digital currency initiative, are all testaments to this growing trend.
Even Paraguay has established a Working Group on Digital Currencies to study CBDC implications, signaling possible future adoption.
However, the journey to full CBDC adoption is not without challenges. Many countries grapple with macroeconomic instability, low institutional credibility, and corruption. Therefore, a well-crafted regulatory framework is needed to ensure the safe integration of these assets into the existing financial system.
Read more: US Presidential Candidate Ron DeSantis Calls CBDCs a "Threat to American Liberty"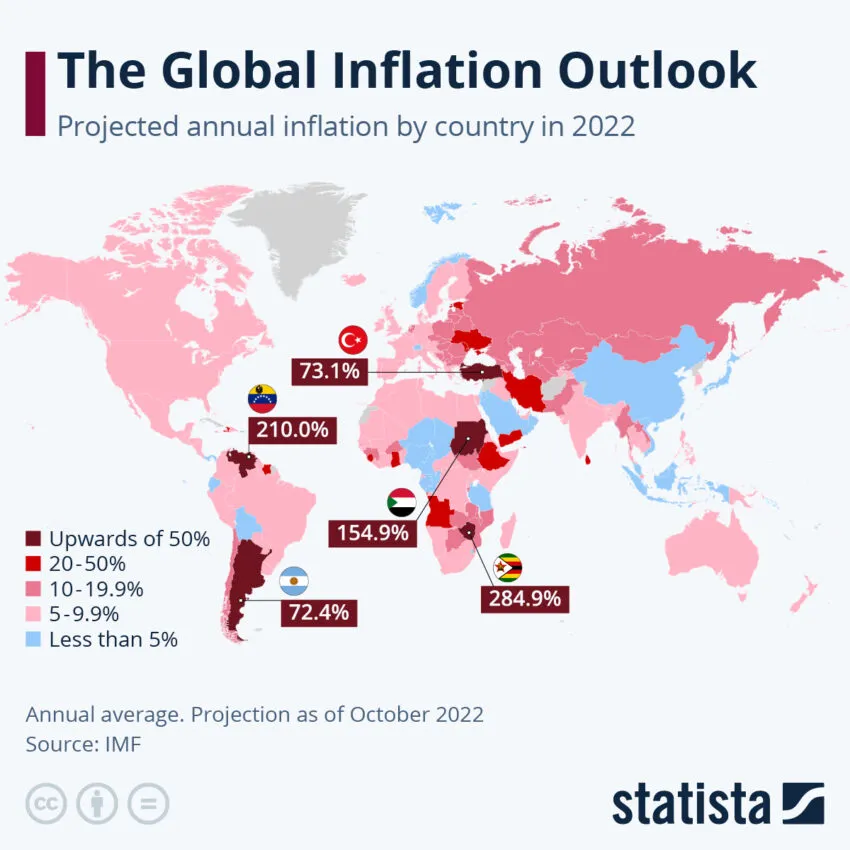 Despite these hurdles, the potential of CBDCs is immense. They promise to enhance payment systems, increase financial inclusion, lower cross-border remittance costs, and improve monetary sovereignty.
Latin America's progress towards CBDCs offers a roadmap for other regions, setting the stage for a new era of digital finance.
Disclaimer
Following the Trust Project guidelines, this feature article presents opinions and perspectives from industry experts or individuals. BeInCrypto is dedicated to transparent reporting, but the views expressed in this article do not necessarily reflect those of BeInCrypto or its staff. Readers should verify information independently and consult with a professional before making decisions based on this content.