OpenAI's CEO, Sam Altman, is no stranger to ambitious ventures. As a pivotal figure in the tech world, his recent foray into crypto, WorldCoin (WLD), has been one of the most scrutinized launches.
While WorldCoin has already piqued the interest of investors around the globe, recent revelations about its operations, token economics, and potential risks have raised eyebrows.
Market Makers Control 95% of WLD's Supply
WorldCoin was designed as a digital identification platform to differentiate real humans from bots or artificial intelligence (AI) algorithms. Its primary tool, the Orb, is an iris-scanning device to ensure each person on the internet is unique.
But with such an innovative proposal comes inherent challenges. Some of which may even border on ethical and practical gray areas.
One of the first concerns that surfaced post-launch revolved around token economics. Upon its debut, the circulating supply of WorldCoin stood at 143 million tokens. This included a 43 million WLD airdrop and 100 million WLD loaned to non-US market makers for three months.
"The WLD token starts with a relatively low circulating supply of at most 143 [million] WLD (i.e., 1.43% of initial total supply). This is due to the goal of creating a network of as many human beings as possible – and to achieve this, the majority of the WLD token supply will be given to new and existing users over the years to come," reads WorldCoin's white paper.
A closer look at the data reveals that market makers control 95% of the total circulating supply at launch, leading to an initial market imbalance.
Given that the price was incentivized to open above a fully diluted value (FDV) of $28 billion, WLD did not take long to rise. According to Matt Batsinelas, General Partner at Triblock, this is reminiscent of past high-profile tokens such as Filecoin (FIL) and Internet Computer (ICP).
WorldCoin's Iris Scan Raises Privacy Concerns
Beyond the technical intricacies, what truly raised alarm bells was WorldCoin's method of user onboarding. The team frequently celebrated its vast user base, which was not inherently problematic.
However, revelations about their potentially exploitative practices in developing countries, as reported by MIT Technology Review, painted a troubling picture. Notably, a black market for WorldCoin accounts emerged, with prices dropping to as low as $1 per account on platforms like Telegram, according to crypto sleuth ZachXBT.
The real bone of contention is the use of iris scans. While the WorldCoin team insists that the iris images are deleted post-scan and only the uniqueness of the iris pattern is stored, critics argue there are substantial risks involved.
"We want to make it very clear that Worldcoin is not a data company and our business model does not involve exploiting or selling personal user data. Worldcoin is only interested in a user's uniqueness — i.e., that they have not signed up for Worldcoin before — not their identity," the company said in a 25-page response to MIT Technology Review.
Still, privacy, after all, remains at the top of user concerns. How would the platform ensure that the vast database of iris scans would not be susceptible to hacks or misuse?
Read more: 10 Tips to Protect Your Digital Privacy
Renowned figures like Ethereum founder Vitalik Buterin amplified such concerns. He questioned the depth of information the iris scans could reveal.
"The Orb is a hardware device, and we have no way to verify that it was constructed correctly and does not have backdoors. Hence, even if the software layer is perfect and fully decentralized, the WorldCoin Foundation still has the ability to insert a backdoor into the system, letting it create arbitrarily many fake human identities," added Buterin.
Even the United Kingdom's data watchdog is concerned about WorldCoin's eyeball-scanning endeavors in London. The Information Commissioner's Office (ICO) announced a probe into WorldCoin to ensure that it has a "clear lawful basis" to process personal data.
"Organizations must conduct a Data Protection Impact Assessment (DPIA) before starting any processing that is likely to result in high risk, such as processing special category biometric data. Where they identify high risks that they cannot mitigate, they must consult the ICO," said a spokesperson for the Information Commissioner's Office.
Humanness in the Age of AI, But at What Cost?
Zooming out, it is worth understanding the larger implications of WorldCoin's initiatives. The platform's primary goal of establishing a "global financial and identity network based on proof of personhood" is undeniably noble. However, achieving this without compromising user trust, safety, and privacy is a major challenge.
While WorldCoin assures users that they are not a data company and have no intention of exploiting personal user data, its onboarding method, especially in developing regions, says otherwise.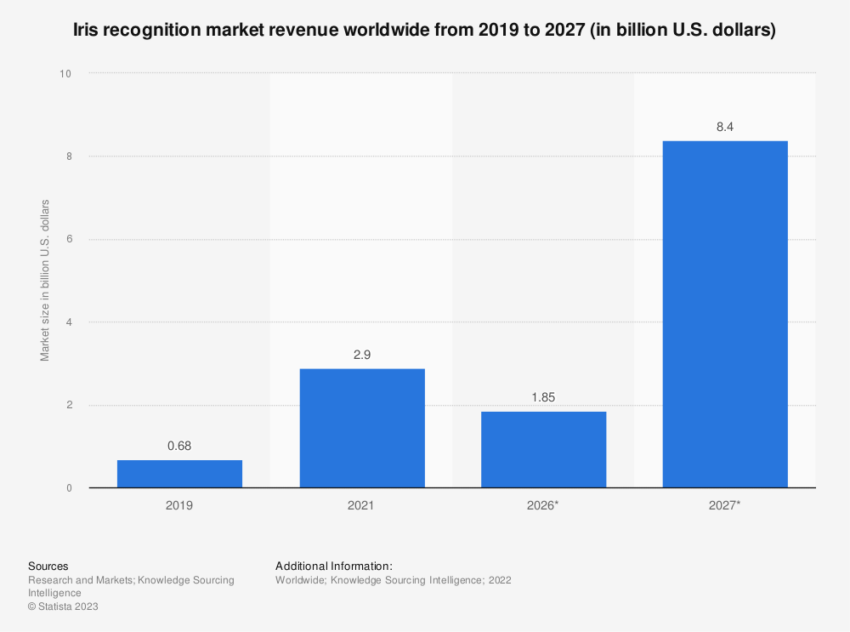 The presence of Sam Bankman-Fried, founder of the controversial crypto exchange FTX, in WorldCoin's early funding round further adds to the project's contentious nature.
While it is premature to draw conclusions, its initial steps indicate a project fraught with ethical and operational challenges.
"Worldcoin is taking full advantage of the fact that the vast majority of humans are complete idiots who lack any ability to critically think about why they shouldn't be exchanging their retina scan for a few dollars," said Chris Blec.
WorldCoin treads a fine line between revolutionizing digital identity and veering into potential missteps, as with many disruptive innovations. Only time will determine if its promise can match its ambitions while maintaining trust and safety.
Disclaimer
Following the Trust Project guidelines, this feature article presents opinions and perspectives from industry experts or individuals. BeInCrypto is dedicated to transparent reporting, but the views expressed in this article do not necessarily reflect those of BeInCrypto or its staff. Readers should verify information independently and consult with a professional before making decisions based on this content.