With technology's evolving nature, brands consistently explore innovative channels to engage and maintain a dynamic consumer base. One medium that has surged back into the spotlight is SMS marketing.
Recent studies have shown an astonishing 99% open rate for text messages, so crypto and Web3 marketers should pay close attention.
The Resurgent of SMS Marketing
The age of SMS marketing is not new. But what is sparking its resurgence? The inclusion of advanced artificial intelligence (AI) technologies and stringent data regulations.
This potent combination empowers brands to craft targeted, tailored content with impressive immediacy. The results are self-evident. Higher customer engagement rates and enhanced brand loyalty.
With its rapid response rates, SMS marketing positions itself ahead of traditional methods like emails, whose open rates linger around 20%.
"SMS has a 99% open rate and insane click-through rate… You're getting 1% to 10% engagement rates on email. On social, when a brand has content that goes viral, about 10% to 20% of followers like the post, while 99% of people open a text message," said Shray Joshi, CEO at Good Peeps.
Recent projections hint at conversational commerce, which includes SMS marketing, potentially swelling by 29.5%, amassing a net worth of $1.7 billion in 2023. SMS's immediacy and personalized touch have brought it back into marketing, proving more effective than other channels like email or social media.
Read more: Web3 Marketing Strategies for Blockchain Projects
Why Are Brands Texting Consumers More?
Brands are ramping up their SMS interactions and becoming a regular name on one's contact lists. It is becoming common for businesses to view phone numbers as a gateway to building a more direct relationship.
A report from Simple Texting disclosed that 71% of consumers are happy to receive business texts, with 86% of companies employing text messages to engage with their customers this year. This stands in stark contrast to 5% in 2018.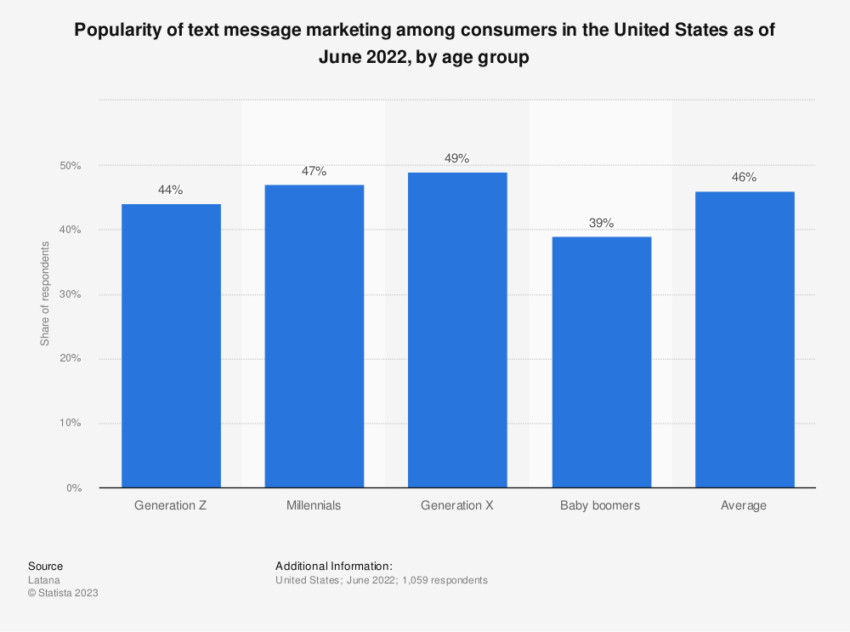 But what prompts this trust? SMS, as a platform, is perceived as less spam-infested than emails. Once permission is granted, the effectiveness of the medium becomes undeniable.
"Email is becoming less effective. Email used to fit into the bucket of 'if I want to have direct conversations with customers, I can send them an email.' But email has become such a spammy environment that I'm filtering out things by default," said Alex Campbell, CIO at Vibes.
Read more: The Ultimate Guide to Web3 Marketing Newsletters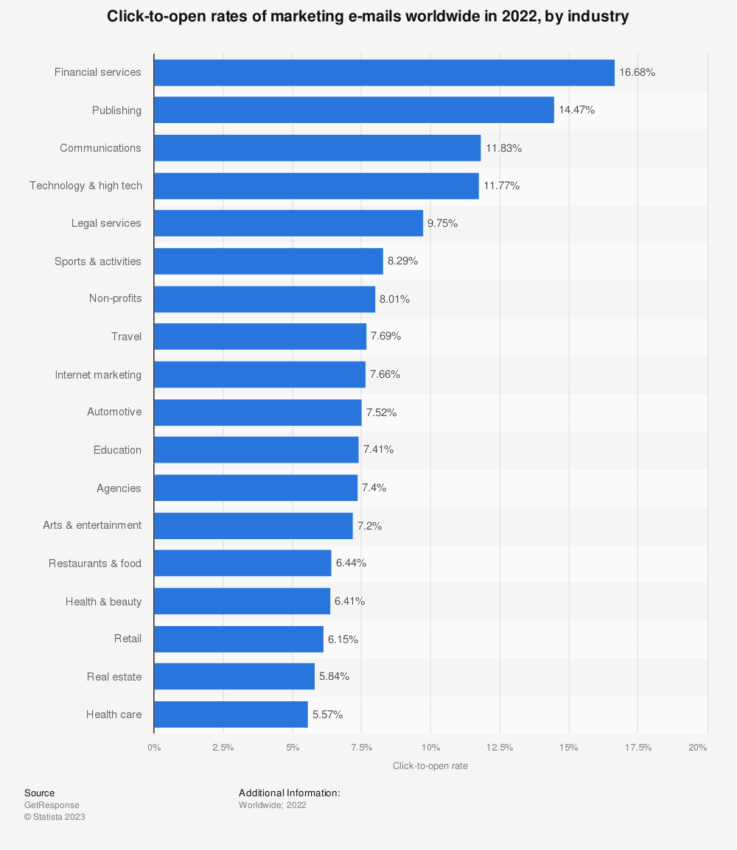 However, the renaissance of SMS marketing does not come without challenges. A delicate balance needs to be maintained to prevent overwhelming or annoying customers.
The last thing brands want is to transform this revitalized channel into another cluttered email inbox.
"Your text message inbox is incredibly personal, that's where a lot of people are having most of their interpersonal communications on a day-to-day basis. I would caution brands to really think through how they can be good stewards of that trust and build that relationship, because if you break it, that's a lot harder to get back," said Erin Blake, VP at Digitas.
Read more: 6 Best Web3 Marketing Agencies To Support Your Crypto Project
Moreover, data security remains a pressing concern. A staggering 70% have expressed concerns over potential data security risks for brand texts.
Takeaway for Web3 Marketing Strategy
In the volatile crypto market, where timely decisions can spell the difference between profit and loss, the immediacy of SMS can be a game-changer.
Crypto marketers should exploit SMS's potential to offer real-time updates, alerts, and news, ensuring their subscribers are always ahead. However, like all brands diving into the SMS wave, they must navigate cautiously, maintaining trust while delivering value.
Read more: A Comprehensive Guide to Web3 Lead Generation
The rejuvenated SMS marketing strategy is a testament to the adage, "old is gold." Crypto and web3 brands looking to connect more with their users should remain only a text away.
Disclaimer
Following the Trust Project guidelines, this feature article presents opinions and perspectives from industry experts or individuals. BeInCrypto is dedicated to transparent reporting, but the views expressed in this article do not necessarily reflect those of BeInCrypto or its staff. Readers should verify information independently and consult with a professional before making decisions based on this content.