Digitization of finance is sweeping across Europe like a swift gust of wind, with the idea of Central Bank Digital Currencies (CBDCs) at the heart of this technological revolution.
From the remote corners of Ireland to the sunny beaches of Spain, the narrative of digital currencies is echoing loud and clear.
The Digital Euro: Prototype Slated for 2023
As part of the Eurozone, Ireland is collaborating closely with other members, including Spain, France, and Italy, to explore the potential and implications of issuing a digital euro.
The European Central Bank (ECB), the primary authority behind the creation of the digital euro, is leveraging the resources and expertise of individual Eurozone nations to develop both retail and wholesale versions of the currency.
"The euro is the most tangible symbol of European integration. It is highly valued and trusted by citizens. We look forward to continuing working together with other EU institutions towards a digital euro to ensure our currency is fit for the digital age," said ECB President Christine Lagarde.
Spain has been proactive in its approach to the digital euro. For instance, Banco de España has outlined a strategic plan for exploring its potential impacts on Spain's economy and financial systems.
Meanwhile, member of the Executive Board of the European Central Bank Fabio Panetta highlighted the importance of making the digital euro accessible "just like cash."
"The digital euro is a necessary step to ensure that our monetary system keeps up with digital advances. It will be widely accessible and easy to use while at the same time protecting privacy."
A collective experiment involving the Estonian Central Bank, the ECB, and other Eurozone nations saw a successful test run of the digital euro. It astoundingly processed 300,000 transactions per second, each taking less than two seconds.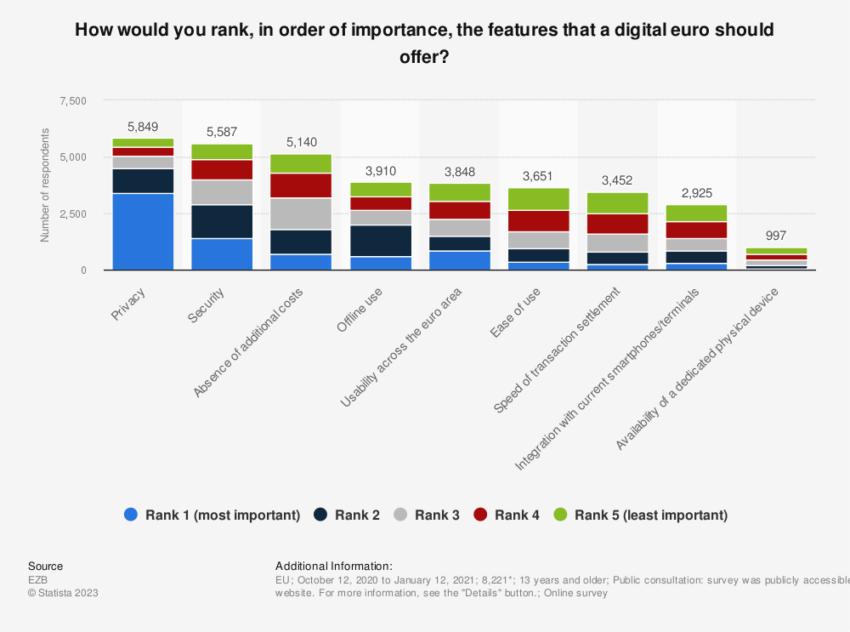 Meanwhile, the Bank of France has been a major player in testing the potential for a digital euro. A series of successful experiments and collaborations have made it possible to issue and settle digital bonds via blockchain.
With Société Générale Forge and the European Investment Bank, they are aiming for a functional prototype by autumn 2023.
"The legislative proposal is key to ensuring that the digital euro brings value to the people, taking the appreciated features of cash into the digital sphere," said ECB Executive Board member Fabio Panetta.
CBDC Europe: The Digital Revolution Began
Andorra also has thrown itself wholeheartedly into the CBDC wave. It announced a "Digital Assets Bill" in 2022 to regulate digital assets and develop a national CBDC. Montenegro has followed suit, planning to test a CBDC prototype in collaboration with Ripple in 2023.
While Italy and Austria are involved in research and experimentation, Germany is more cautious. Regulators are meticulously assessing benefits, downsides, and risks. However, the country's banking industry recognizes the potential, viewing a digital euro as essential for future monetary sovereignty and digital development.
A study on the payment attitudes of consumers revealed that cash payments at point-of-sale (POS) terminals in the Euro area had seen a significant decrease. The usage of POS dropped from 79% in 2016 and 72% in 2019 to 59% in 2022.
Meanwhile, card payments have been on the rise. Their usage jumped from 19% in 2016 and 25% in 2019 to 34% of POS transactions in 2022.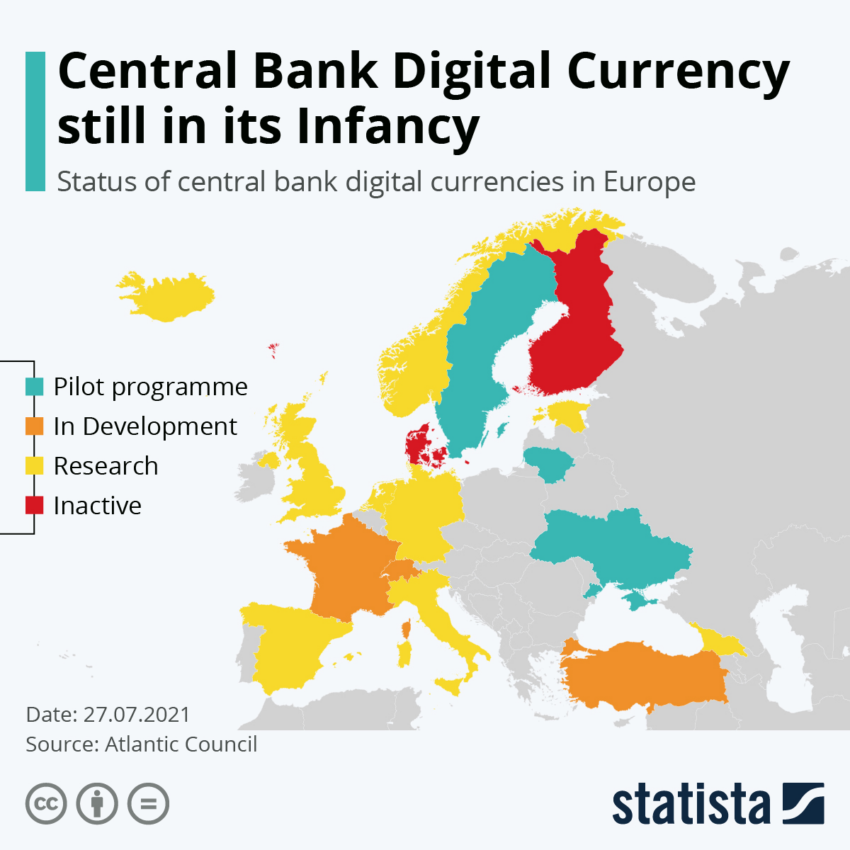 Sweden, an early adopter of CBDC development, has concluded the third phase of its e-krona project, which focused on governance and programmability. Norway's central bank also expects to conclude its CBDC experiments with a decision on its official launch to follow.
Estonia, Finland, and Lithuania have expressed support for the ECB's digital euro efforts. Meanwhile, Lithuania issued LBCOIN, the world's first blockchain-based digital collector coin.
Upgrading the Current Financial System
However, not all European nations share this enthusiasm for CBDCs. The Swiss National Bank (SNB) has expressed skepticism about the benefits of a national CBDC. Governing board member Andrea Maechlerciting said there is "no compelling advantage" to its issuance.
Still, SNB has actively participated in cross-border CBDC projects, including a cross-border CBDC pilot with France, Singapore, and the Bank for International Settlements.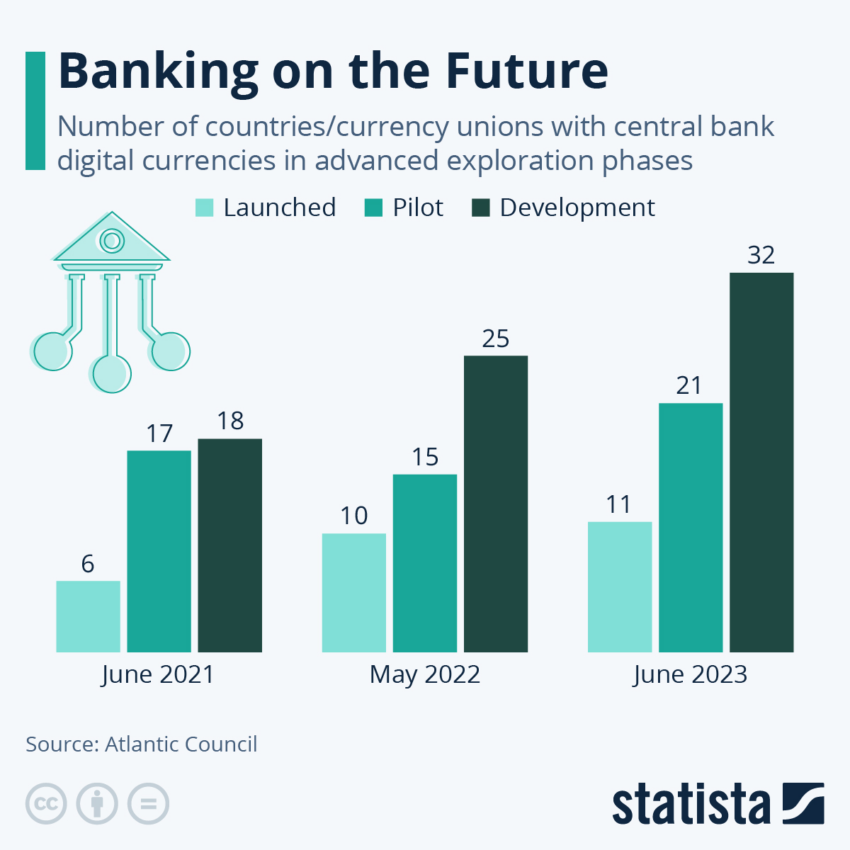 On the other hand, the Netherlands is leading the charge in research and development. It completed the first phase of its exploratory process and set plans to create a digital euro over the next two years.
Denmark, in contrast, believes its existing digitized system renders a retail CBDC unnecessary. The Czech National Bank, despite evaluating global CBDC trends, sees more value in upgrading its current payments infrastructure.
The broader landscape reveals a growing consensus on the potential of CBDCs. Especially in its ability to revolutionize monetary transactions, improve security, and enable faster cross-border payments. However, the journey toward a common digital currency is filled with complexities and challenges that are only beginning to unfold.
Disclaimer
Following the Trust Project guidelines, this feature article presents opinions and perspectives from industry experts or individuals. BeInCrypto is dedicated to transparent reporting, but the views expressed in this article do not necessarily reflect those of BeInCrypto or its staff. Readers should verify information independently and consult with a professional before making decisions based on this content.